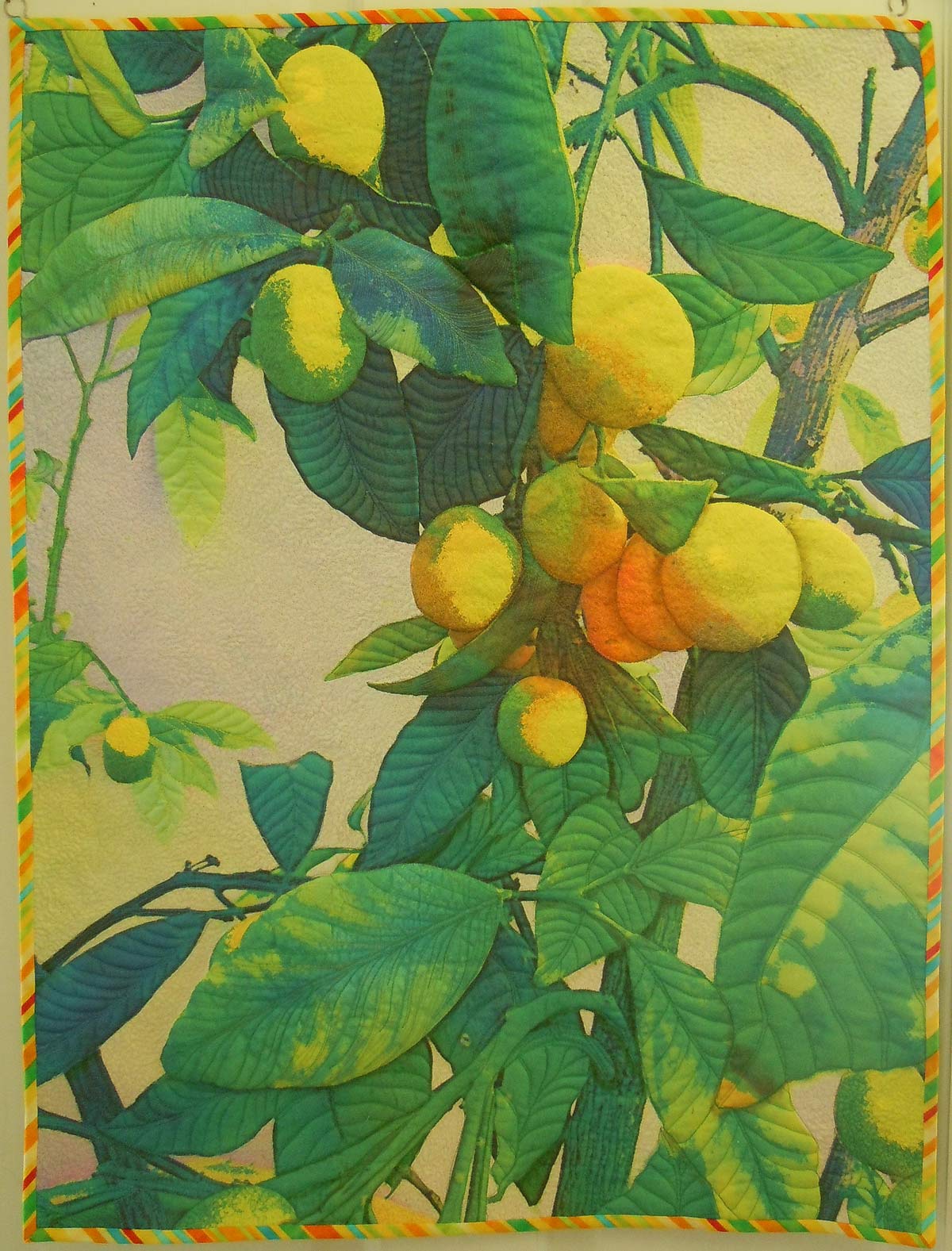 From my California Dreaming Series:
My earliest childhood memories are of playing in my parents' orange grove in Chatsworth, California. I have honored those memories with my photo of California citrus digitally manipulated, printed on fabric, painted, stitched for texture and dimension and free motion quilted.
21 X 28
Finalist: Quilts: A World of Beauty, International Quilt Festival, Houston, October 2014
Exhibited: Art Quilts XVIII "Art Quilts "Artrageous",
Chandler Center for the Arts, November 2013-January 2014.
Road to California, 2015